Looking for more opportunities to get involved? Check out our Community Science Program!
Here are our latest initiatives you can get involved with:
2021 Youth Summit on Invasive Species Projects and Collaboration
The Early Detection & Rapid Response (EDRR) Network Ontario hosted a one-day virtual Youth Summit featuring topics about invasive species (flora & fauna) projects and collaboration.
The Summit is well-suited for students and young professionals interested in learning more about emerging invasive species issues, ongoing projects in the field, and career opportunities. Although topics are Eastern Ontario focused, the Summit is open for all to attend.
Community Science Tree Check Form
Canada's valued forests and urban areas are threatened by invasive forest insects and pathogens that impact these ecosystems, the economy, and society, including human health. Prevention, detection, and monitoring strategies, including outreach and community monitoring programs, provide high return-on-investment when managing
invasive species.
The goal of this project is to empower Canadians with the knowledge and tools to monitor the health of their trees, and increase priority pest surveillance efforts in the Province of Ontario through community data collection.
Public reports help create a better understanding of the status of invasive species in Canada, both where species are present as well as areas they are not currently found.
Spongy Moth Egg Mass Scraping Contest
10,000 spongy moth egg masses scraped! Thank you to everyone who participated in this year's Egg Mass Scraping Contest.
Although the contest is closed, you can still help protect Canada's trees.
Interested in attending one of our events? Visit our Upcoming Events page.

---
About EDRR
EDRR Eastern Ontario Launch
The Invasive Species Centre's (ISC) Early Detection and Rapid Response Network (EDRR) Ontario is expanding into Eastern Ontario! This community action network is coordinated by the ISC in collaboration with our new local partners at the Eastern Ontario Model Forest and existing partners at the Ontario Invasive Plant Council. In this webinar we aim to introduce this network to local organizations in Eastern Ontario and assess where our network can be of most use! Join us to learn more about the network, how you can get involved, and have your opinion heard on invasive species needs in Eastern Ontario.
The Invasive Species Centre aims to help move invasive species knowledge and action outside of expert circles by arming volunteers with awareness, knowledge and tools to undertake on-the-ground projects in the community. We engage in community action through our Early Detection and Rapid Response Network of Ontario. Together, we will increase the awareness of invasive species and support community action and citizen science to detect and reduce their impacts.
The EDRR Network is coordinated by the Invasive Species Centre in collaboration with our partners at the Eastern Ontario Model Forest and Ontario Invasive Plant Council.
What is Our Goal?
Established in 2015, the Early Detection & Rapid Response (EDRR) Network Ontario is a community action project coordinated by the Invasive Species Centre. This project aims to train and equip volunteers with the skills and resources needed to better detect and reduce invasive species in Ontario, one community at a time.
What Do We Do?
The EDRR Network facilitates community action by utilizing several different tools including citizen science and stewardship initiatives.
Hold training workshops on existing and emerging invasive species
Hold removal events and assist in facilitation of partner events
Facilitate youth training and classroom presentations
Assist communities to participate in citizen science and report distribution of invasive species
Work with partners to facilitate invasive species outreach initiatives
Develop plant management guides for landowners
Create digital outreach and social media content on invasive species
Fill gaps in resources and information to citizens and community groups
Where Do We Work?
This project is in phase 3 of funding with the Ontario Trillium Foundation, and is primarily focused in the Kingston, Quinte and Rideau catchment of Eastern Ontario. However, anyone in Ontario can participate in community action events through the Invasive Species Centre!
How Can You Get Involved?
There are lots of ways to get involved with the Early Detection and Rapid Response network! Including:
Sign up to receive notifications on events in your area
Take part in a webinar
Become a citizen scientist! Learn how to report an invasive species in your area using EDDMapS
Set up an invasive species booth at a local event, we'll send the materials. Contact us!
Host an invasive species stewardship event in your area with help from EDRR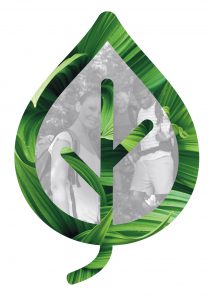 Community Science
The Invasive Species Centre utilizes community science through our EDRR Network to help map and manage invasive species in Canada. Our goal is to give citizens the tools to effectively help contribute vital information on the distribution of invasive species across Canada.
Citizen Science Tools
The EDRR Network is made up of volunteers and citizen scientists drawn from community groups, naturalist and conservation clubs, riverkeepers groups, recreational fishing clubs, cottage and lakes associations, gardening clubs, youth groups and students.
At every EDRR Outreach event there is one consistent call to action: report invasive species. Why report? Because the earlier a species is detected, the more likely it is that management is possible, and the lower the cost to manage.
At the Invasive Species Centre we utlize a mapping app called EDDMapS (Early Detection and Distribution Mapping System). This is a real-time app that allows citizens across North America to report invasive species in their communities.
Click here to learn more about EDDMapS and become a citizen scientist today!