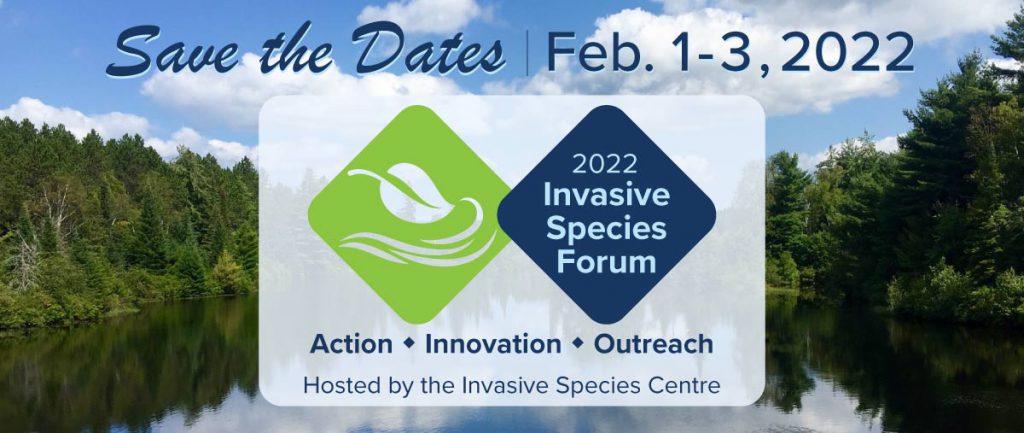 Save the dates of February 1-3, 2022 for the virtual Annual Invasive Species Forum. The theme is Action, Innovation, and Outreach.
Would you like to be a financial partner of the 2022 Forum? Have an idea for a speaker or a session theme? Please contact us at events@invasivespeciescentre.ca.
---
Thank you to everyone who attended the 2021 Invasive Species Forum. We hope you enjoyed the presentations from our knowledgeable lineup of speakers and invasive species experts as much as we did!
The 2022 Invasive Species Forum is hosted by the Invasive Species Centre, in partnership with the Ministry of Northern Development, Mines, Natural Resources and Forestry.