Novel Approach to Collaborative Phragmites Management: Using Outcomes-Based Financing to Address Canada's 'Worst' Invasive Plant
Phragmites is an invasive perennial grass that is widely considered Canada's 'worst' invasive plant species. This aggressive invader negatively impacts Ontario's environment and economy, despite many best efforts to control Phragmites across the province, in part due to a lack of a broad, coordinated funding or financing strategy for management.
The Invasive Species Centre, in partnership with Quantified Ventures, Great Lakes and St. Lawrence Governors and Premiers, and the Nature Conservancy of Canada, are working to develop an innovative financing strategy to support a regional-scale program for control and prevention of Phragmites populations in Ontario. By developing a large-scale program and leveraging an outcomes-based financing approach the project team hopes to demonstrate an efficient and innovative way of financing Phragmites management work that aligns with the goals of project beneficiaries.
No previous experience in outcomes-based financing or Phragmites is required to participate in this webinar. This webinar will be recorded and distributed to all registrants.
Speakers
Sarah Rang, Invasive Species Centre Executive Director
Sarah Rang is the Executive Director of the non-profit Invasive Species Centre, whose mission is to protect Canada's land and water from invasive species. Sarah Rang has helped create new environmental initiatives, including a $1.5 million annual community grant program; worked with Indigenous communities and government to develop a $85 million trust fund for environmental remediation in Grassy Narrows in Northern Ontario; and worked with the provincial and federal government on joint Great Lakes projects, including the Canada-Ontario Lake Erie Action Plan.  Sarah Rang has also worked with mayors and municipal leaders on Asian Carp prevention and nutrient reduction. She holds a Master of Science from the University of Toronto.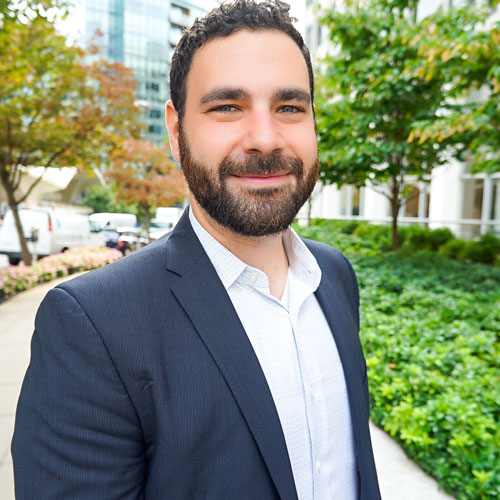 Ben Cohen, Quantified Ventures
Ben Cohen is a Director at Quantified Ventures, a conservation finance and impact investment firm. Ben runs the firm's Urban and Coastal Resilience practice, primarily focused on green infrastructure to manage flooding and stormwater, while also leading efforts to foster investments in wildfire risk reduction, habitat restoration, and groundwater aquifer recharge. He is leading Quantified Ventures' work with the Invasive Species Centre and Great Lakes and St. Lawrence Governors and Premiers to create innovative, regional-scale financing for Phragmites control and prevention in Ontario.
Register
Novel Approach to Collaborative Phragmites Management Webinar
Zoom Webinar: Jan. 11, 2022, 11 a.m. – noon EST. 
---
Past webinars
1. Provincial Government of Ontario
Completed on Oct. 28, 2021
2. Municipal Governments and Conservation Authorities in Ontario 
Completed on Friday, Dec. 3
Specifically for employees, Directors, and Councilors from Municipal Governments and/or Conservation Authorities.
3. Industry and Business
Completed on Wednesday, Dec. 8
Presented by: