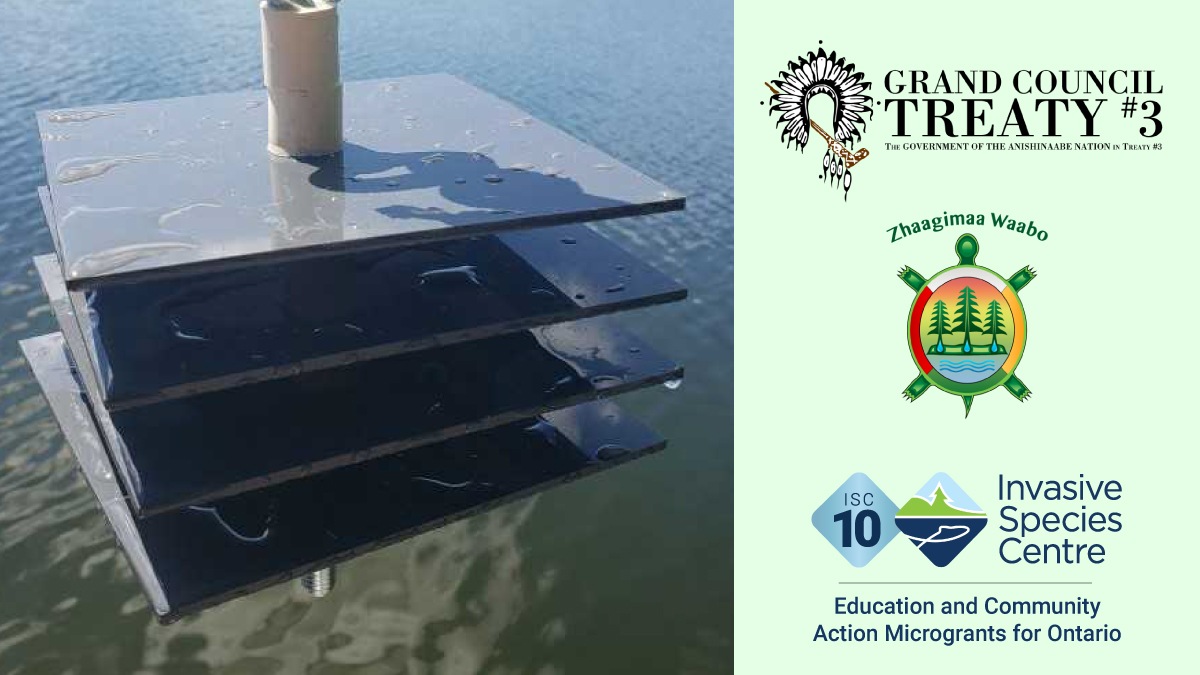 As part of the Invasive Species Centre's 10-Year Anniversary, the Invasive Species Centre has awarded 24 microgrants of $1,000 each to support invasive species education and community action in Ontario. We're featuring these projects throughout the year to help amplify the exciting microgrant project work being completed this year to support prevention and management of invasive species.
Current feature:
The Territorial Planning Unit (TPU) department of Grand Council Treaty #3 has created and deployed zebra mussel samplers in the traditional waters of the 28 First Nation communities within the Treaty #3 territory. These samplers will act as an early detection method for larvae settling in the area. In the fall, TPU staff will collect the samplers and examine them for zebra mussel presence. 
The photo above shows a zebra mussel settlement sampler being installed on Lake of the Woods for the Zebra Mussel Early Detection Program.
In addition to the samplers, TPU staff is discussing the program and educating about the issues surrounding zebra mussels with members from all the Treaty #3 communities.
Learn more about Grand Council Treaty #3 by visiting its website here.
To learn more about all the recipients of the Education and Community Action Microgrant Awards for Ontario, visit our ISC 10 Microgrants webpage.