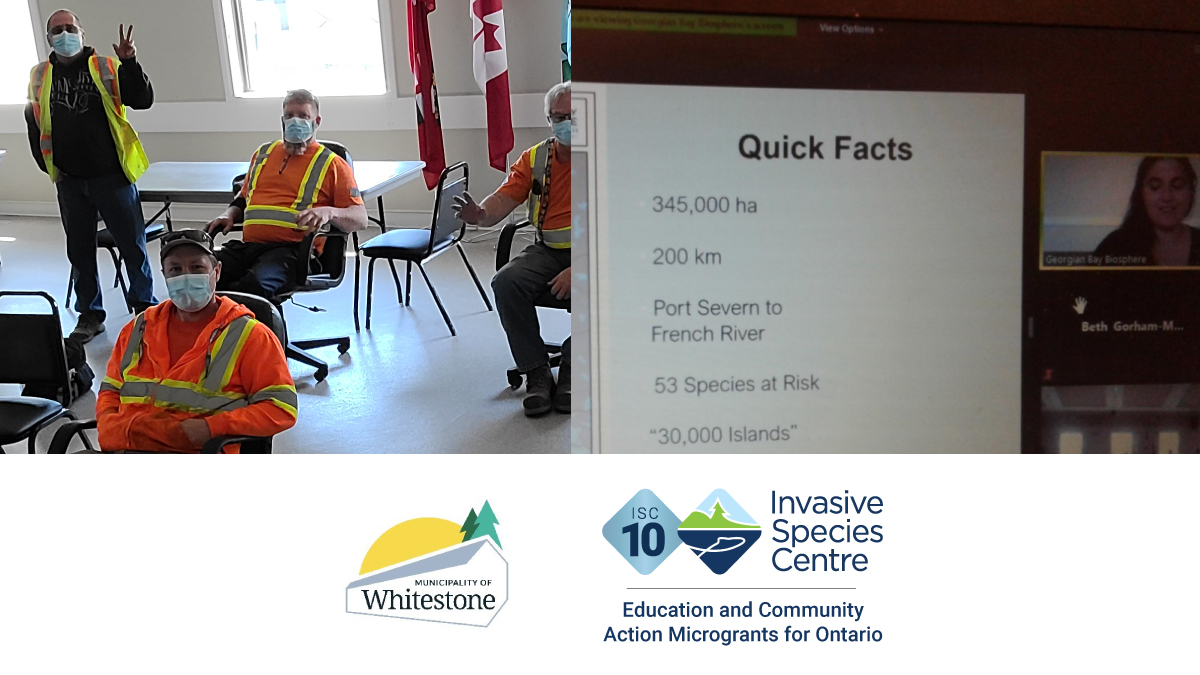 As part of the Invasive Species Centre's 10-Year Anniversary, the Invasive Species Centre has awarded 24 microgrants of $1,000 each to support invasive species education and community action in Ontario. We're featuring these projects throughout the year to help amplify the exciting microgrant project work being completed this year to support prevention and management of invasive species.
Current feature:
The Municipality of Whitestone is hosting two staff-training sessions that focus on invasive species and species-at-risk education. This compliments the municipality's existing invasive species resources, including a webpage dedicated to invasive species identification, prevention, and reporting.
As well, there were two webinars for community members learn more about invasive species identification and management that are now available to view on the municipality's YouTube channel. Ongoing education is taking place with a social media campaign focusing on preventing the spread of invasive species, as well as invasive species residents may find and how they can manage them.
Learn more about the Invasive Species Program in the Municipality of Whitestone by visiting its website here.
To learn more about all the recipients of the Education and Community Action Microgrant Awards for Ontario, visit our ISC 10 Microgrants webpage.