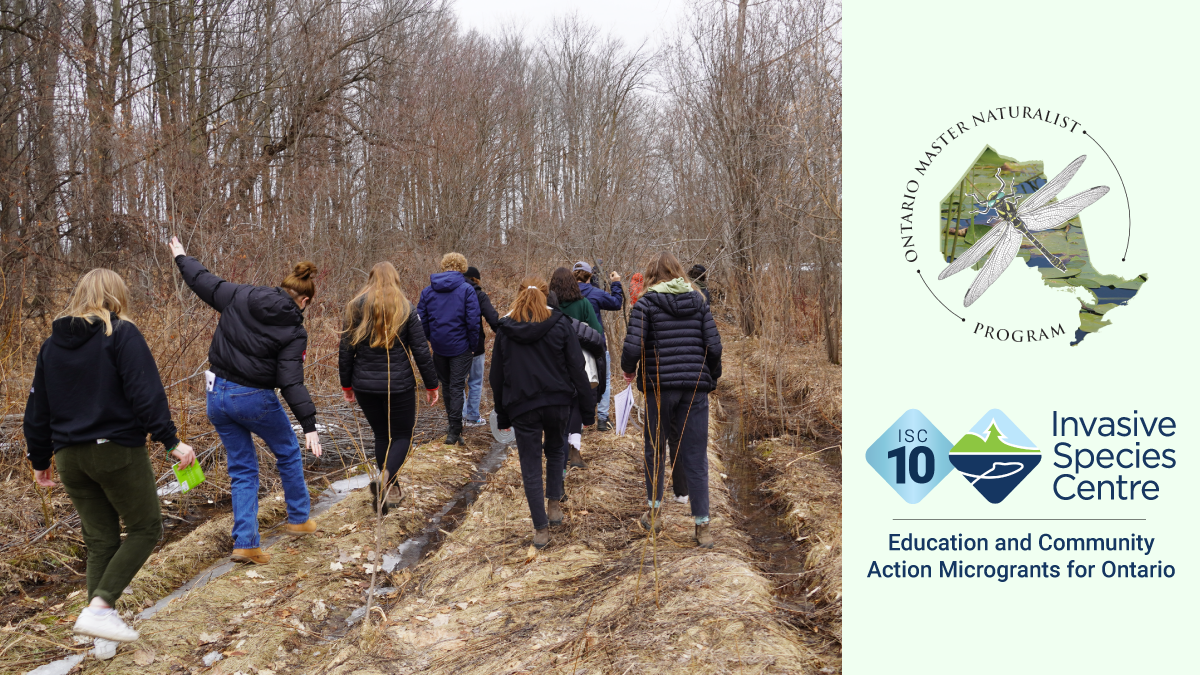 As part of the Invasive Species Centre's 10-Year Anniversary, the Invasive Species Centre has awarded 24 microgrants of $1,000 each to support invasive species education and community action in Ontario. We're featuring these projects throughout the year to help amplify the exciting microgrant project work being completed this year to support prevention and management of invasive species.
Current feature:
Lakehead University's Office of Community Engagement and Lifelong Learning is partnering with Parks Canada to deliver an Invasive Species Module of the Ontario Youth Naturalist Program.
The Invasive Species Module of the Ontario Youth Naturalist Program is enabling approximately 70 high school students in the Innisfil and Elmvale areas to learn about invasive species propagation and management, as well as potential eradication.
This program aims to improve attitudes towards environmental stewardship and motivate students to get involved as community scientists and environmental activists.
Learn more about the Ontario Master Naturalist program by visiting its website here. Also, be sure to read more in a recent news article about the program.
To learn more about all the recipients of the Education and Community Action Microgrant Awards for Ontario, visit our ISC 10 Microgrants webpage.