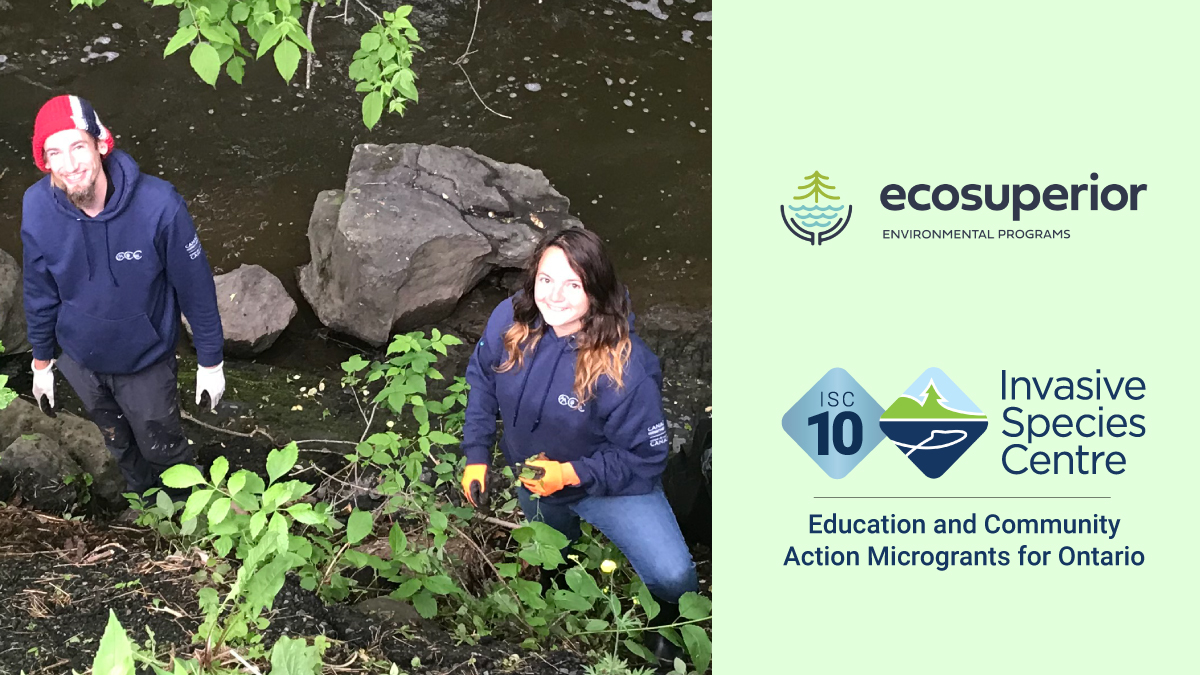 As part of the Invasive Species Centre's 10-Year Anniversary, the Invasive Species Centre has awarded 24 microgrants of $1,000 each to support invasive species education and community action in Ontario. We're featuring these projects throughout the year to help amplify the exciting microgrant project work being completed this year to support prevention and management of invasive species.
Current feature:
 EcoSuperior hosted its 5th Annual Garlic Mustard pull to help reduce the presence of this invasive plant along McVicar Creek in Thunder Bay, Ontario. Volunteers took on the task of removing garlic mustard plants, learning more about the invasive species and sharing their knowledge with other trail users.
The positive effects of this pull, while visible now, will show even more of an impact in the years to come – helping to protect Thunder Bay's green spaces well into the future.
The organization thanks the volunteers for their amazing work, noting even a little time and knowledge can go a long way in protecting native species and increasing environmental stewardship.
Learn more about EcoSuperior by visiting its website here.
To learn more about all the recipients of the Education and Community Action Microgrant Awards for Ontario, visit our ISC 10 Microgrants webpage.