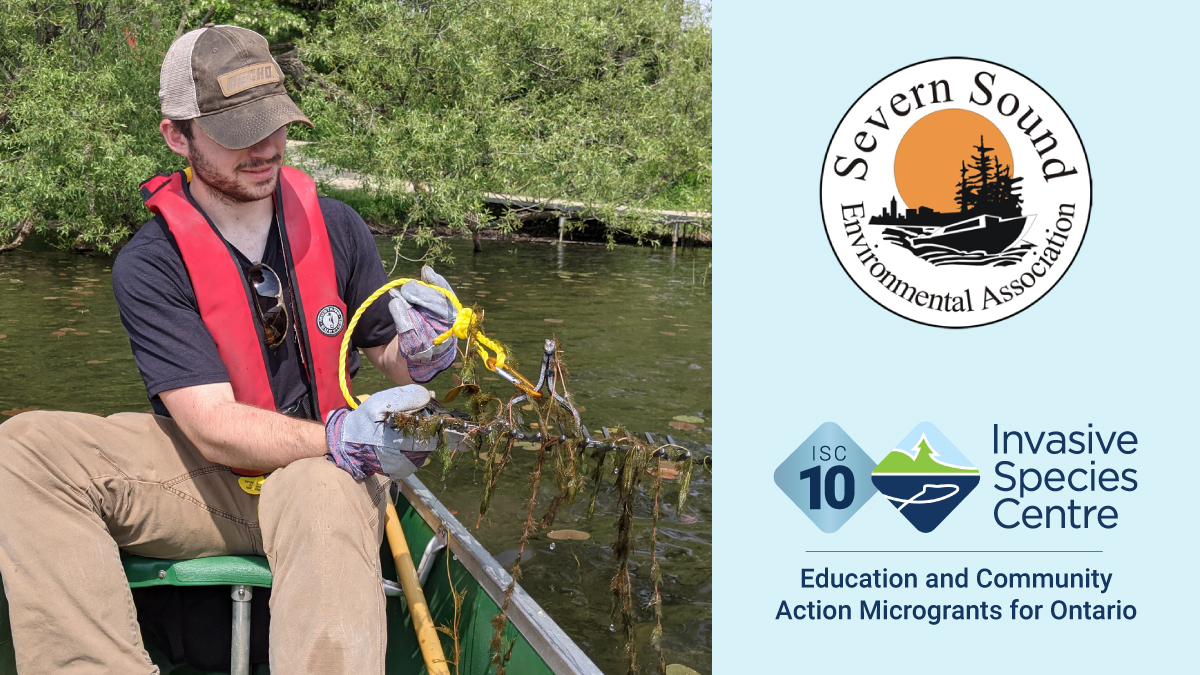 As part of the Invasive Species Centre's 10-Year Anniversary, the Invasive Species Centre has awarded 24 microgrants of $1,000 each to support invasive species education and community action in Ontario. We're featuring these projects throughout the year to help amplify the exciting microgrant project work being completed this year to support prevention and management of invasive species.
Current feature:
Severn Sound Environmental Association (SSEA) is recruiting volunteer community scientists to help detect and monitor the invasive macroalgae Starry Stonewort (Nitellopsis obtusa). Monitoring and sampling is taking place in both inland lakes and coastal areas within the Severn Sound area.
Severn Sound Invasive Species Spotters Program members receive education, training and resources about Starry Stonewort and how to properly identify and collect samples of it. A vital piece of equipment in this program for detecting aquatic invasive plants is the aquatic weed rake – which is shown in the photo above.
Once the samples come in, the Severn Sound Invasive Species Program Coordinator will process and summarize the results, contributing to SSEA's ongoing invasive species monitoring, water quality monitoring and community science programs.
Learn more about Severn Sound Environmental Association by visiting its website here.
To learn more about all the recipients of the Education and Community Action Microgrant Awards for Ontario, visit our ISC 10 Microgrants webpage.