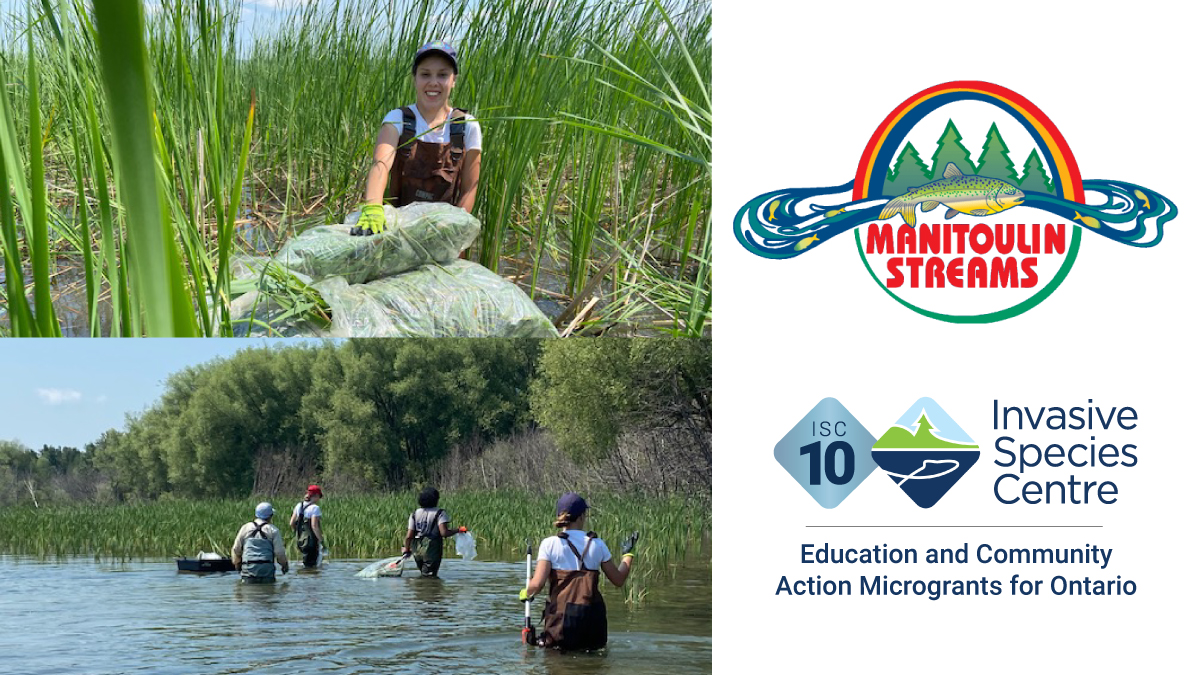 As part of the Invasive Species Centre's 10-Year Anniversary, the Invasive Species Centre has awarded 24 microgrants of $1,000 each to support invasive species education and community action in Ontario. We're featuring these projects throughout the year to help amplify the exciting microgrant project work being completed this year to support prevention and management of invasive species.
Current feature:
Manitoulin Streams is an organization that focuses on the rehabilitation of the aquatic ecosystems on Manitoulin Island. Through education, hands-on experience, and rehab programs, they have completed 72 stream restoration projects thus far.
The microgrant will help with the removal of phragmites from six sites on Smith Bay Creek in Wikwemkoong Unceded Territory. This will help protect native species and maintain accessibility to Smith Bay Creek, which is used for cultural ceremonies and traditional harvesting, as well as cultural tourism, recreational angling and educational purposes.
Manitoulin Streams will focus on the removal of the phragmites, as well as garbage clean up and tree & shrub planting. This project is assisting in the rehabilitation of these important streams so they can continue to support natural wildlife and the local community.
Learn more about Manitoulin Streams by visiting its website here.
To learn more about all the recipients of the Education and Community Action Microgrant Awards for Ontario, visit our ISC 10 Microgrants webpage