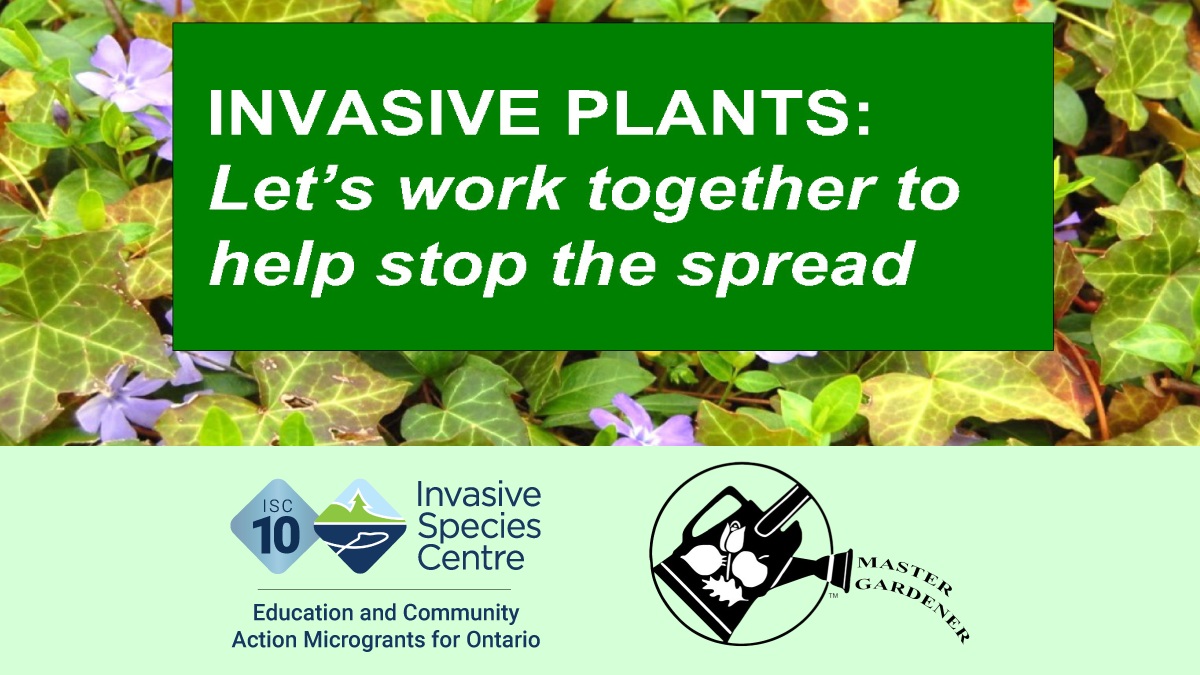 As part of the Invasive Species Centre's 10-Year Anniversary, the Invasive Species Centre has awarded 24 microgrants of $1,000 each to support invasive species education and community action in Ontario. We're featuring these projects throughout the year to help amplify the exciting microgrant project work being completed this year to support prevention and management of invasive species. 
Current feature: 
The Toronto Master Gardener's group led an initiative to help educate home gardeners in Toronto on invasive species. Ten volunteers underwent specialized training to help identify invasive species and learn how to manage them. Gardeners also learnt about native plants that can be planted instead of invasive species. Enhanced education of the public will reduce the introduction and escape of invasive species and enhance ecological habitat on private land. This is critical to restore and preserve Toronto's ecology.  
The city of Toronto has a complex network of ravines, and almost half of these ravine areas are privately owned. Landscaping and gardening practices in these areas are introducing invasive species that are easily spreading, wiping out native species, and changing the landscape.  
The knowledge shared from these volunteers is not only assisting gardeners in reshaping the landscape moving forward, but also helping to Increase awareness of the risks of invasive species. This knowledge will lead to increased ecological balance and diversity in Toronto and beyond. 
Learn more about Toronto Master Gardeners by visiting its website here. 
To learn more about all the recipients of the Education and Community Action Microgrant Awards for Ontario, visit our ISC 10 Microgrants webpage.