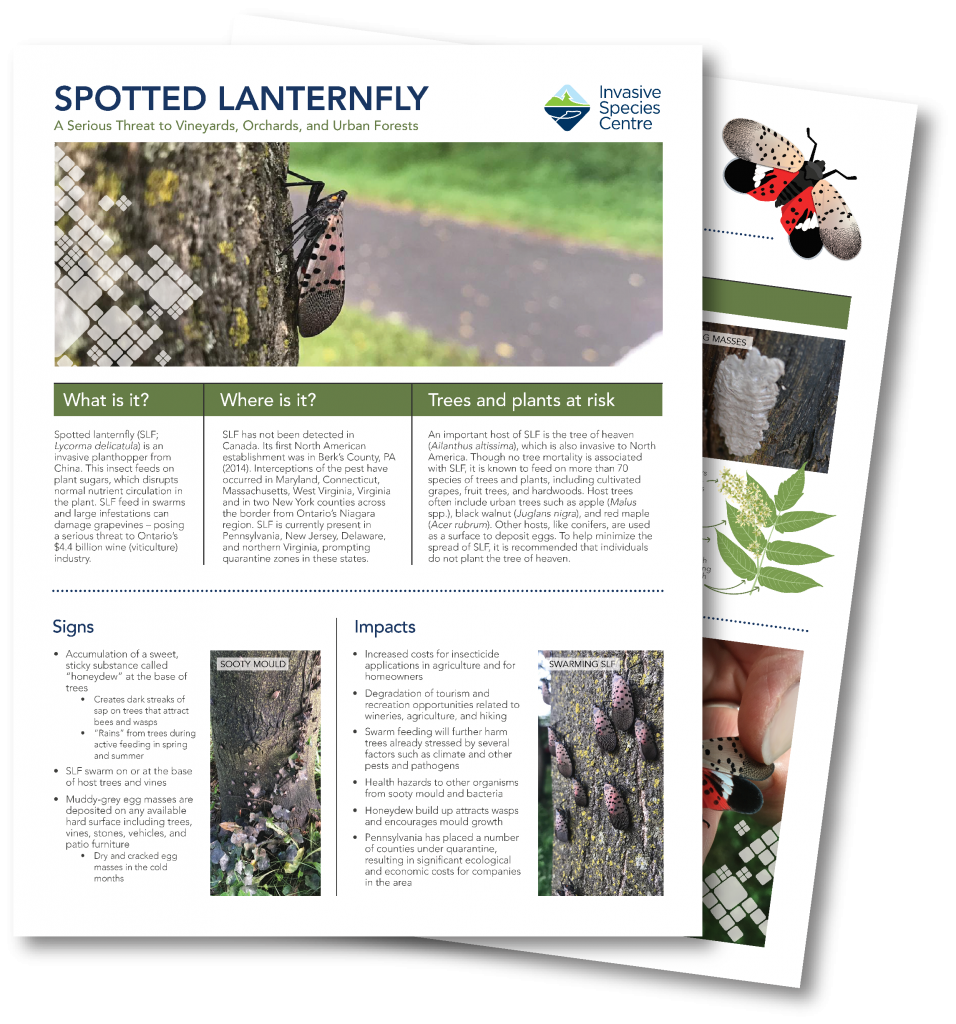 Did you know that the Invasive Species Centre  maintains three different publicly accessible, searchable databases on our website for your perusal?  
Our Best Management Practices (BMP) database currently contains over 240 documents, consisting of BMPs, response plans, management plans, action plans, and protocols for many different terrestrial and aquatic invasive species and across different jurisdictions and organizations. Check out the database to see what resources exist to help you in your invasive species management plan.  
Our Risk Assessment and Pathway Risk Assessment Databases consist of over 1,700 and 19 entries, respectively. Risk assessments for species and pathways are an important component of preventing the spread of invasive species, through evaluating the likelihood that a species of concern will arrive and the potential it has to cause negative ecological, social, and economic impacts. The risk assessments compiled in these databases are relevant to North America and have been completed by both government and non-governmental organizations.  
Finally, we also maintain a separate table listing all organizations from the risk assessment databases who have standardized risk assessment methodologies. 
If you would like to contribute additions to these databases, please get in touch with us at info@invasivespeciescentre.ca.  
Municipal Community of Practice  
The first full year facilitating the Invasive Species Municipal Community of Practice (CoP) has come to a close. The CoP is a professional network of invasive species practitioners from Ontario municipalities and conservation authorities that engages in discussion and shares resources and experiences. Twice a year we host a conference call to discuss current issues and to share updates and strategies. Guest speakers at our conference calls this year zeroed in on invasive species topics of relevance, like the Lymantria dispar moth outbreak experienced across Ontario this summer and how the Toronto and Region Conservation Authority uses mapping as a management tool.  
By bringing together over fifty invasive species practitioners, land managers, and other municipal decision makers together in mutual sharing of inquiry and expertise, we enhance our collective capacity to prevent and control invasive species.  
We are always welcoming new members to the Municipal Community of Practice! Register here or email eposteraro@invasivespeciescentre.ca for further information.