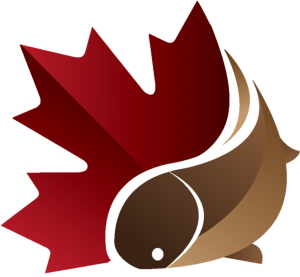 Asian Carp Canada provides in-depth knowledge on the current threat of Asian Carps introduction to the Great Lakes, including risk assessments, response and control efforts, and socio-economic impact reports.
Asian Carps
French common name: Les carpes asiatiques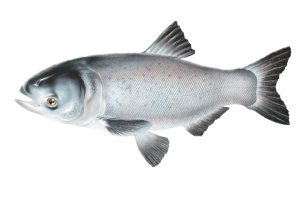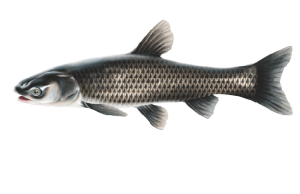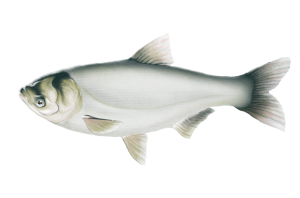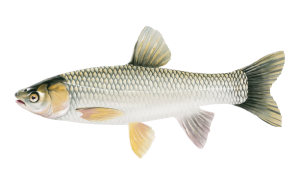 "Asian carps" refers to four species of carps (Bighead, Black, Grass, and Silver) which are members of the cyprinid family and are related to several varieties of minnows. These carps are all native to the rivers, reservoirs, and lakes in China and southern Russia.
Asian carps were introduced to the Southern U.S. in the late 1960s and 1970s for use as biological control in aquaculture facilities based on their specific diets. Flooding events allowed at least three of the four species (Bighead, Silver, and Black carps) to escape these facilities and eventually make their way into the Mississippi River Basin. The spread of Grass Carp has largely been the result of stocking for the purposes of aquatic vegetation control.
Silver and Bighead Carps have established populations throughout the Mississippi River Basin and are now in the Illinois Waterway and within striking distance of Lake Michigan and the Great Lakes. Black Carp are spreading towards the Illinois River and recent evidence has found natural reproduction of Grass Carp in two U.S. tributaries of Lake Erie, which is an immediate threat to Lake Erie. 
There are currently no established populations of Asian carps in the Great Lakes.
These fish are of concern because of the damage they could cause to Canada's ecological, recreational and economic environments if they established in the Great Lakes.  In the absence of adequate prevention, it is predicted that Asian carp will eventually reach the Great Lakes. 
Asian carp prefer cold or moderate water temperatures, like those of the Great Lakes, and they reproduce quickly.
Asian carps can consume up to 40% of their body weight in food each day, grow more than 25 cm during their first year, and reach a weight of 40 kg and a length of more than one meter once they have reached maturity .
Bighead Carp and Silver Carp feed on plankton, which constitute the very base of the food chain in the aquatic environment, and spread very quickly.
Vibrations in the water excite Silver Carp, which causes them to jump out of the water at a height of up to 3 m (9 ft). Due to the vibrations caused by boat propellers, the Silver Carp has become a danger for boaters and waterskiers; these carp have already caused serious injuries in recreational users.